We find shea butter in cosmetics for all its virtues that are good for the skin and hair. It is one of the beauty secrets of African women who have used it for centuries to moisturize their skin and hair and protect them from external aggressions. What are the benefits of shea butter? How to use this natural ingredient on your body, face or hair? Follow the guide to integrate it into your beauty routine!

What is shea butter?
You may be wondering why shea butter is in all your beauty products? It's simple, shea is a natural ingredient that no longer has to prove itself in terms of its benefits and cosmetic brands have understood this. But where does this ingredient that has become a must in bathrooms come from? You have to go to Africa to find the origins of shea butter. In West and Central Africa the word "shea" means "life". It's not for nothing that it's known to bring tired skin back to life.
Shea butter comes from the fruits given by a tree present in the African savannas. These small fruits look like nuts from which the almond is collected and crushed to make a paste. The paste in question is pure shea butter, which can be used as such, or in preparation in cosmetics with other ingredients.
If you care about using organic products, with shea butter, you've won! The tree grows wild in Nigeria, Senegal, Burkina Faso, etc. Natural shea is therefore always organic. To choose the best shea butter, you must opt ​​for pure, unrefined and undeodorized shea butter.
Moisturizing and regenerating body and face care
Shea butter is the perfect ingredient to fight against the little croc. Very rich in vitamins A, D, E and F, it naturally moisturizes the skin of the face or body. Shea care products are therefore your allies all year round. They repair dry skin dehydrated by the cold in winter, and care for skin sensitized by the sun in summer. Products that contain shea butter repair even very dry and damaged skin, like our hand creams, perfect for pampering your little dry mimines in winter. Shea butter is also a simple and effective solution to relieve sensitive areas in the event of severe cold. So when it's time to go into yeti mode, also think about moisturizing your chapped lips with shea butter to find very soft and plumped lips.
Shea butter is therefore the perfect ingredient if you have dry or very dry skin, or for mature skin. Be careful though if you have oily or acne-prone skin. In this case shea butter is not the most suitable ingredient since its texture is very rich and can clog the pores.
Healing with shea butter: tattoos, skin problems
For skin that encounters little unpleasant problems such as eczema, psoriasis or hives, a little shea butter can help to soothe quickly. Because in addition to having a super nourishing power, shea butter also has anti-inflammatory and antimicrobial properties of competition.
So we do not hesitate to put care based on shea butter on damaged skin. With the vitamin E it contains, shea butter naturally soothes the skin, while disinfecting and helping to heal small sores or cracks that hurt. These characteristics make shea butter very useful for tattoos.
If you have a tattoo, do not hesitate to apply it to the area to help healing, keep your skin hydrated and pamper your tattoo.
Little tip: shea butter is also the top ingredient for irritated skin after razoring. Does it sting or itch after you shave? On the face or on the body, the anti-inflammatory properties of shea butter can save you from irritation. You can quickly forget about dry skin, red patches and small cuts.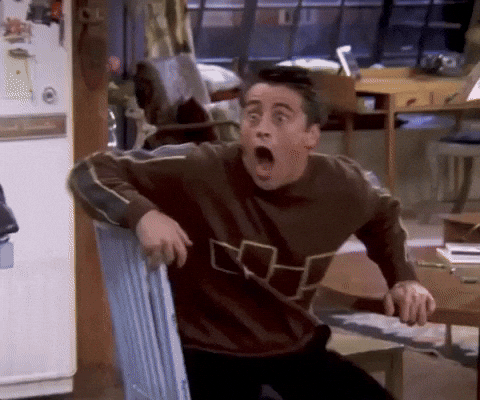 Shea butter against wrinkles and stretch marks?
Well we're not going to lie to you, shea butter does not make wrinkles disappear. You probably suspected that. But with its nourishing and moisturizing powers, using shea butter-based cosmetics can be a good way to prevent the appearance of fine lines due to dry skin.
With vitamin F and the fatty acids it contains, shea butter brings elasticity and restores suppleness to the skin. As it helps to regenerate skin cells more quickly, it can protect against the appearance of some deeper wrinkles that would like to settle for longer.
So, it's true that we haven't yet found a way to reverse the effects of time on the skin, but why not give it a try? A little shea butter can't hurt! For stretch marks, it's like for wrinkles, there are no miracles!
Shea butter will not erase stretch marks that are already well established. But used in prevention, shea butter helps to strengthen the elasticity of the skin and prevent their appearance. If you want to avoid seeing stretch marks appear in certain places on your body, a moisturizer containing shea butter can have its little effect.
A nourishing treatment for hair and scalp
As you will have understood, shea butter is the ingredient that nourishes and repairs dry and irritated skin. And that's not all! Even if it was already well placed in the ranking of the best ingredients to have in your bathroom, we haven't told you everything yet.
As with the skin, shea butter heals dry and damaged hair and protects it from external aggressions. If you don't feel like cutting the ends of your hair a little tired, it's time to try shea butter. In shampoos, conditioners or ultra-nourishing masks, shea butter comes to the aid of hair that needs a little more attention.
Sometimes the scalp also requires specific care. You can therefore use care based on shea butter on all your hair, from roots to ends. Be careful though, it's not very recommended if you have hair that gets greasy quickly. On the other hand, shea butter can heal irritated scalps and make dry dandruff disappear.